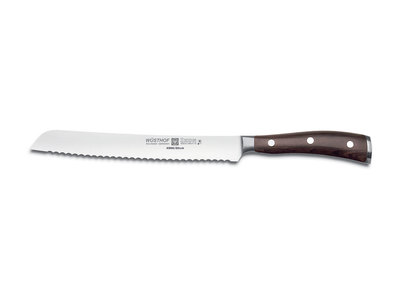 Wüsthof Precision German Cutlery Ikon // 8" Bread Knife by Touch Of Modern
The jewel of the Wüsthof collection, the IKON line features signature handles designed from Grenadill wood, or African Blackwood – one of the hardest and heaviest woods in the world. The IKON full-tang blades are precision-forged from a single piece of exclusive, high-carbon stainless steel and feature a distinctive double bolster. This IKON 8 Bread Knife slices through bread or baguettes with minimal crumbs. The serrations along the edge help guide the blade through tough crust without compressing the soft inside.
Price: $
189.99
Condition:
new
If you're looking for Anniversary Gifts for Him, then you've come to the right place! Browse our wide selection of gifts for men, all at the best prices.